How to Stop Procrastinating & Get Stuff Done! Learn how to stop procrastinating and move forward towards your dreams and goals.
About this event – This Event is Closed Purchase Recording Here:
(link coming soon)
Do you find yourself stalling on your to-do list? How do you subtlety postpone doing what needs to be done? Have you mastered different ways for dillydallying? What has delaying and not taking action cost you? Learn how to stop procrastinating and move forward towards your dreams and goals.
When we procrastinate we don't often think about long term consequences. In a recent study, the tendency to procrastinate is associated with approximately a $15,000 drop in salary. Chronic procrastination currently affects 15-20% of the adult population.
We're not about preventing you from never postponing your to-do list again, we're focusing on making your life easier and coming up with solutions for lessening procrastination and taking action. We want to save you time, reduce your stress and get you motivated. We're also sharing tips for emotional clutter and gaining confidence.
In this 60-minute class, you'll learn:
• Recognizing what putting things off has cost you
• Why you procrastinate
• Subtle ways stalling may show up
• How to stop delaying and start taking action
• Gaining Confidence and more!
A 60-minute Q & A will follow the class.
Ready to stop putting off life and start getting stuff done?
Please note: You will get an email from [email protected] a few days before the event. Please make sure that you can accept emails from us.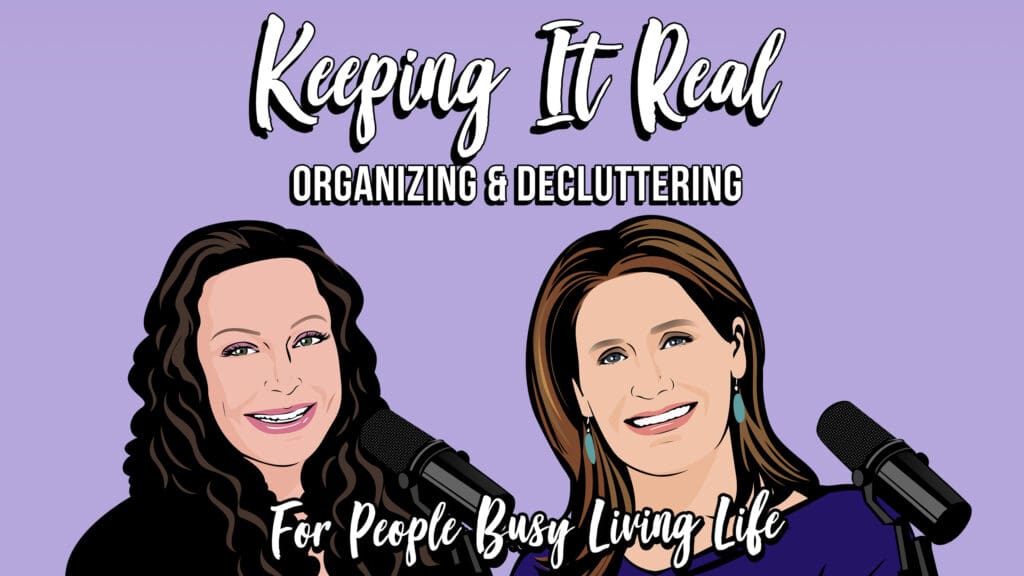 About Keeping It Real Professional Organizers & Declutter'ers
Rachel Seavey and Julie Coraccio have helped thousands of people and focus on online organizing classes, coaching, and online how to clear clutter classes for busy people living and life and for people busy living life.
About Rachel Seavey
Rachel, owner of Collector Care, specializes in Chronic Disorganization, Hoarding Disorders, Life Changes and is the host of the podcast Hoardganize.
About Julie Coraccio
Julie, owner of Reawaken Your Brilliance, specializes in sustainable and end of life organization and examining clutter in all areas and hosts the podcast Clear Your Clutter Inside & Out.