Ah, the garage. The garage is a tricky space because it's both a storage unit and a functional space to park your car. In order to maximize the garage's storage capacities, and fit one or more cars, it's important to organize the garage and keep it clean. The common problem with garages is that they become a catch-all space for anything that doesn't fit somewhere else in the home. Here's how you can take back your garage and return it to a functional space.
Declutter
Before you do anything, take stock of everything in the garage and clear out all clutter. This would be a great time to hire a professional organizer. They can help you ascertain what to toss and what to keep, but also, what belongs in the garage or what you should move to the basement, attic, or another part of the home.

During this stage, you may need to hire a junk removal company to pick up your junk or find out if your city removes bulk items for free. Once everything is out, give it a good power clean. Sweep the floors, dust the crevices, it's never going to be this empty again. Now you're left with all the items you actually intend to store in the garage. The contents of your garage are completely up to you, but the garage is best for storing items like outdoor and sports equipment, heavy machinery, gardening items, fishing gear, and seasonal items like holiday decorations.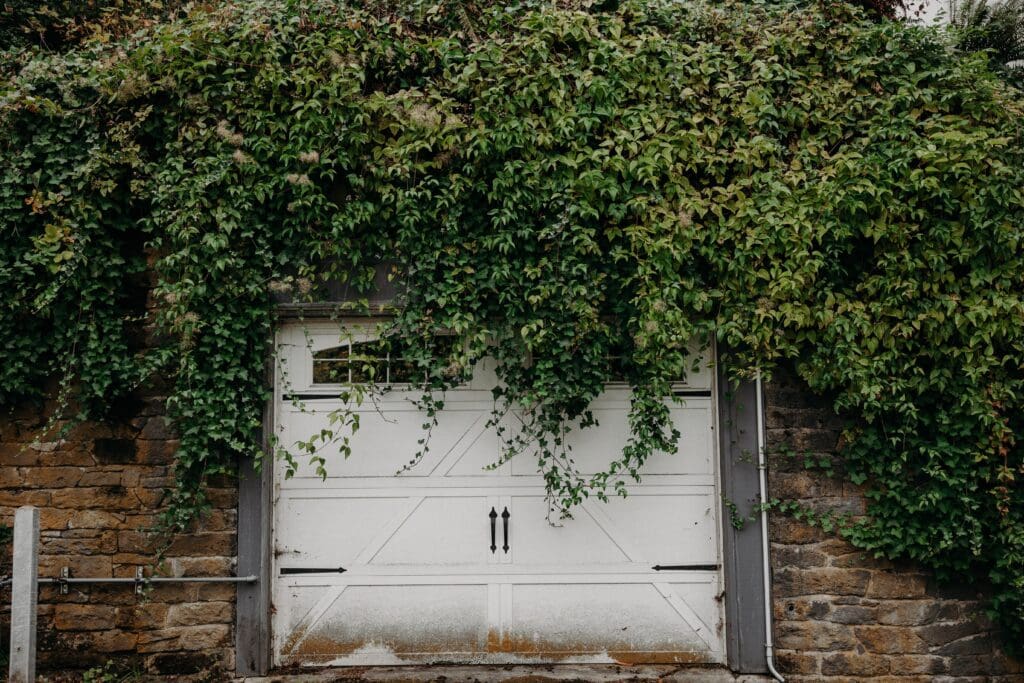 Map Out the Space
Once you've cleaned the space and know what items you plan to store there, it's easier to put everything back in the garage if you've mapped it out beforehand. Create a floor plan by dividing the garage into sections according to use or season. For example, reserve one wall for sports equipment, a cabinet for gardening tools, a section for laundry-related items, etc. If everything has a designated "home," you won't have to spend an hour trying to find the extra motor oil if you keep it in the section reserved for car maintenance and tools.
Consider Garage Flooring
Chances are your garage flooring is plain old concrete. If you want a more aesthetically pleasing option, consider installing garage flooring. The simplest version is simply painting the floor. Dust and dirt can hide in the crevices of regular cement floor, but a sleek floor with a fresh coat of paint is easier to clean, thereby reducing the amount of dirt you track into the house from the garage. Plastic garage floor tiles look just as polished and rubber mats prevent cement floor damage and also makes your floor less slippery.
Invest in Sturdy Storage Boxes
The garage is susceptible to the extreme elements, so cardboard moving boxes do not make ideal storage spaces. Invest in sturdy plastic crates and boxes with lids that fit. Climate resistance storage is most important for things that can spoil like clothing or paper-based sentimental items.
Build Vertically
The best storage hack for small spaces is to take advantage of walls and vertical space, i.e. build cabinets towards the ceiling. The garage isn't that small, but there's not a lot of storage real estate, especially if you use the garage to park the cars — so this advice still holds. Cabinets, modular storage, and shelving units look uniform and are great for storing miscellaneous items. Pegboards and wire grids work best to hang or mount bikes, shovels, rakes, and other gardening tools. You can also customize wire grids with hooks, baskets, or storage cubes, as needed. You can also install an overhead storage unit that attaches to the ceiling. Use the uppermost space to store items you don't reach for that often, like winter clothes, holiday decorations, and sentimental items.
Organize Annually
Now that you've re-organized the garage, set a calendar reminder to do it again in a year (or even in six months). Your garage will morph as the seasons change, as your kids outgrow their strollers, and as the holiday decorations go up and down.
Happy Organizing!
For more FREE ORGANIZING TIPS tune in to The Hoardganize Podcast every Sunday night at 6pm.